About us

We work with forward
thinking clients

Delta Precast Limited boasts an excellent management team with decades of experience in the concrete flooring products and bespoke precast units. Given previous experience of the UK construction market, the Delta team is very focussed on the requirements of its customers and has made a considerable investment to ensure that attention to detail is delivered.

This is evident not only in terms of design and manufacture, but also regarding logistics for delivery and installation, ensuring an unrivalled level of customer service from initial design to final installation. The experienced Delta team is also available to carry out installation of the product resulting in a comprehensive solution for customers.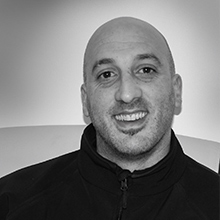 Nick Wilson
Sales Director
Nick has 20 years experience within the construction industry. Beginning his career in the Merchant sector with Jewson/Saint Gobbain. Nick worked was a sales manager at Melton concrete and within 8 months was head of the southern division.

Nick formed a construction business in 2009 linking up with local clients and architects around the Bristol area. Returning to precast concrete in August 2012 to form the new company Delta Precast ltd, now looking forward to the future dealing in concrete products.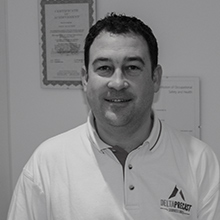 Neil Baxter
Contracts Director
Neil Baxter has many years experience in pre-cast flooring and concrete products. Joining Melton Concrete products in 1994 having completed his HND in construction management he was soon managing regional business' within the group with turnover in excess of £5m.

With a broad understanding of the business from design to implementation Neil has the knowledge to approach any project with confidence.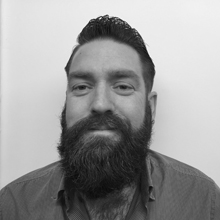 Tod Cowell
Sales Manager
Australian born Tod joined Delta precast in Jan 2013 & has over 9 years experience in precast flooring. Started his career as precast flooring estimator with Melton concrete (Charcon flooring) in 2007, soon after progressed into sales & project management.

Tod covers all aspects of each project from estimating through to invoicing, he has a keen interest in construction and engineering.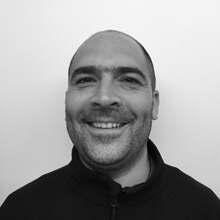 Stuart Baxter
Sales Manager
Stuart has over 20 years experience within the construction industry. Stuart started working in 1996 for RMC concrete products (Cemex) covering both coated materials and precast products.

Stuart joined Melton concrete (Charcon flooring) in 2002 responsible for sales in the East of England, Delta welcomed stuart to our sale team in January 2014.